The Teacher
Let the word of Christ dwell in you richly, teaching and admonishing one another in all wisdom, singing psalms and hymns and spiritual songs, with thankfulness in your hearts to God. And whatever you do, in word or deed, do everything in the name of the Lord Jesus, giving thanks to God the Father through him."

~Colossians 3:16-17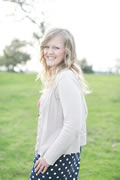 Natalie began teaching piano in 1998 at the request of several families. Little did she know at the time that this would catapult her into the world of full-time music education! She currently teaches approximately 30 students in weekly private lessons and periodically teaches a variety of other music classes.
Natalie graduated from high school in 1999 and has continued her education primarily through short-term courses and distance learning, including special early childhood music education training through the Suzuki Association of the Americas. After many hours of study, documentation, examinations, prayer and support from numerous others, she achieved her goal of becoming a Nationally Certified Teacher of Music (NCTM) in March, 2006.

Natalie is a member of Music Teachers National Association (MTNA), has served on the Board of Kansas Music Teachers Association (KMTA), is the Past President of Wichita Metropolitan Music Teachers Association (WMMTA), and South Central Kansas Music Teachers Association (SCKMTA) and currently serves as the Treasurer for SCKMTA. She also developed and maintains Music Matters Blog, a site dedicated to inspiring creativity in music education.

In addition to her involvement in the world of music, Natalie's love for children has opened up opportunities to be involved in a variety of other venues. She is a strong proponent of character education and has helped train and implement the Character First! Education program in local schools, churches and other youth programs. She is co-founder and director of the youth mentoring program, Adventures In Character, and has co-authored curriculum for a Drama and Public Speaking class she offers periodically to assist high-school aged students in developing better communication and leadership skills. Natalie is also the author of the following books and CDs: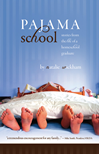 Pajama School – stories from the life of a homeschool graduate: Do you get to wear your pajamas to school? Do you have recess or snow days? What about socialization? Every homeschooler fields dozens of questions like these. Natalie goes beyond providing simple answers and shares candidly about the experiences that led her to conclude that education is about much more than academics. Whether you've been homeschooling since the days of the New England Primer or are just embarking on this educational adventure, you will find hope, humor, and an ample dose of reality in the pages of Pajama School. Visit the Pajama School website for more information.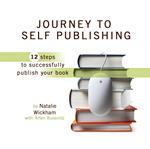 Journey to Self Publishing – 12 steps to successfully publish your book: Many people have dreams of writing a book, but consider it an overwhelming or even impossible task. The publishing world is more accessible than ever to aspiring authors, but long-held hopes are quickly buried during the process of trying to dig through the plethora of options available. In this candid interview, author and publisher Natalie Wickham discusses the three types of publishing, gives an overview of the four critical components of a book, and lays out 12 steps that will help you navigate the path toward successfully publishing your book. Visit the Journey to Self-Publishing website for more information.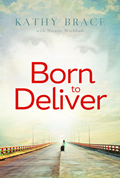 Born to Deliver – The long hallway gave way to cold, sterile walls as Kathy was ushered into a room that would forever change her life – The Green Room. It held the first of many secrets to come, but she wasn't about to let anything get in the way of her quest for happiness. With steely determination, Kathy's elusive dream led to a string of boyfriends, unwanted pregnancies, and failed relationships. Little did she know that while she was weaving her own web of deceptions and destructive choices, God was writing the plot of an even bigger mystery that was about to be revealed in a way she never could have imagined. Visit the Born to Deliver website for more information.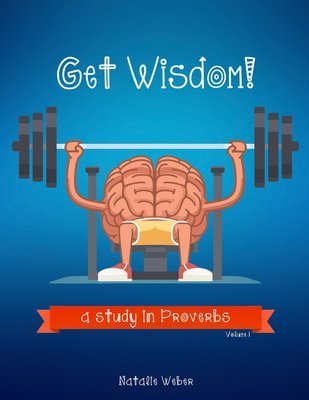 Get Wisdom! – a study in Proverbs. Utilizing a Classical model of education, Volume 1 of the Get Wisdom! series introduces students to Bible study at the grammar level, where we begin with the question, "What does the verse actually say?" In order to accurately understand and discuss any matter we must have a solid basis of information from which to draw. In this easy-to-use workbook, students work their way through each chapter of Proverbs with catechism-style questions, uncovering vital truths and beautiful principles word-for-word!